Car Buying Tips: Finding the Right Vehicle in Mount Pleasant, IA
Apr 22, 2023 - 3 minute read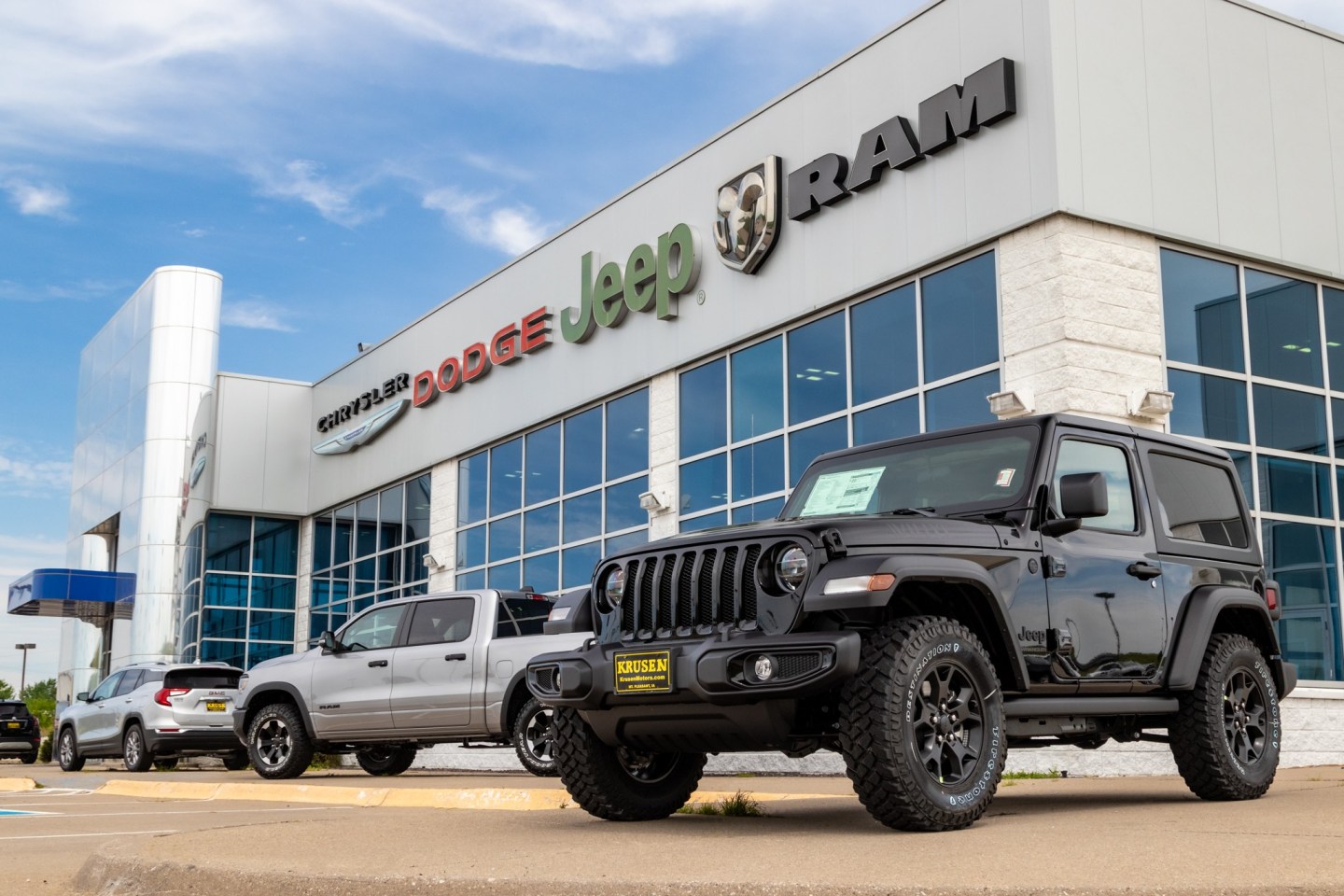 Buying a car can be an exciting but overwhelming experience, and we understand that at Krusen Motors in Mount Pleasant, IA. We believe that choosing the perfect car for your lifestyle requires a thoughtful and informed approach. That's why we're here to provide you with some helpful tips and tricks to make the process a lot easier.
The first step in choosing the perfect car for your lifestyle is to assess your needs and priorities. Think about how many passengers you need to accommodate, how much cargo space you require, and what kind of driving you'll be doing. If you have a family, you may need a car that is safe and reliable, with plenty of room for car seats and strollers. If you frequently travel long distances, you may prefer a car with excellent gas mileage. At Krusen Motors, we offer a wide range of vehicles to meet every need.
Once you've determined your needs, the next step is to select the right body style. We have a wide variety of options, including sedans, SUVs, trucks, and more. Sedans are great for city driving and commuting, while SUVs and trucks offer more space and versatility for families and outdoor enthusiasts. We offer top-quality vehicles from leading brands like Chrysler, Dodge, Jeep, Ram, Chevrolet, and GMC, and we also have an extensive inventory of pre-owned vehicles including certified options.
Research is another crucial step in the car-buying process. We encourage you to check out our inventory online, where you'll find a wealth of information on each vehicle we have available. You can also visit our showroom to see our selection in person and speak with our knowledgeable team. Our team is dedicated to helping you find the perfect car that meets your needs and budget. If you have any questions along the way, we are more than happy to schedule a virtual or in-person walk-around on vehicles you might be interested in.
One of the things that sets Krusen Motors apart from other dealerships is our exceptional customer service. We're not just here to sell you a car. We're here to help you find the right vehicle that fits your lifestyle and budget. Our team is here to answer any questions and offer guidance every step of the way. We understand that buying a car is a significant investment, and we want to make sure you feel confident and comfortable throughout the process.
When you're ready to make a purchase, our financing team is here to help you explore your payment options. We offer a variety of financing options, including leasing and financing plans, to make your dream car a reality. We'll work with you to find a payment plan that fits your needs and budget.
Finally, we recommend taking a test drive before making a final decision. A test drive is the best way to get a feel for how the car handles and performs. We encourage you to test drive several models to compare them and see which one feels the most comfortable and enjoyable to drive.
Choosing the perfect car for your lifestyle is a significant decision, but with Krusen Motors, you're in good hands. Our team of experts is here to help you every step of the way, from assessing your needs and selecting the right body style to researching your options, exploring payment options, and taking a test drive. We're committed to providing exceptional customer service and helping you find the perfect vehicle to meet your needs and budget. Contact us today to learn more about our inventory and financing options, and let's get you behind the wheel of your dream car!